Reliable Plant 2012 Conference Proceedings
Description
If you missed the educational sessions at Reliable Plant 2012, you can still get the conference proceedings on CD-ROM. It includes the presentations in PDF format from nearly every learning session in each of the two co-located conferences: Lubrication Excellence 2012 and Reliability World 2012.
The real-world case-studies at Reliable Plant 2012 were chock-full of practical, experience-based information and tools for lubrication and reliability programs. Here's an example of what you'll find in the proceedings:
Key Performance Indicators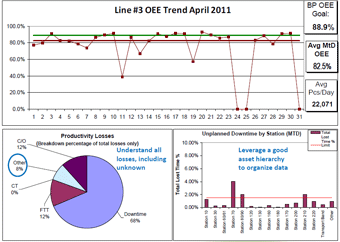 What Works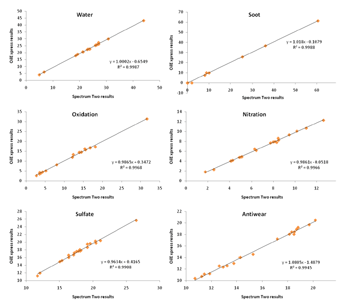 What Doesn't Work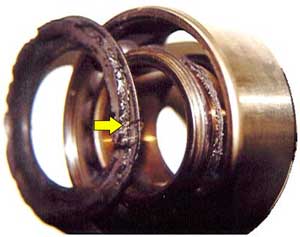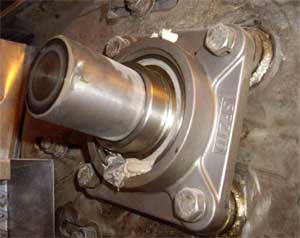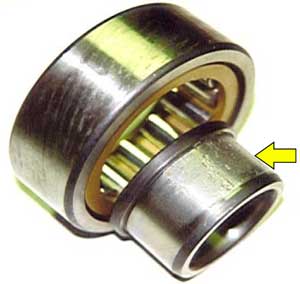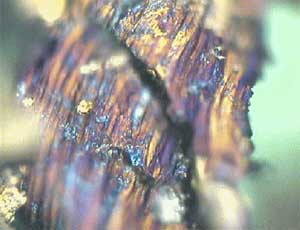 And Plenty of How To's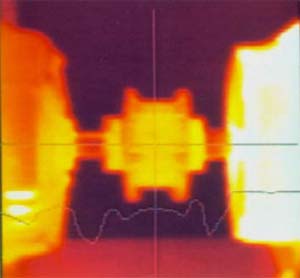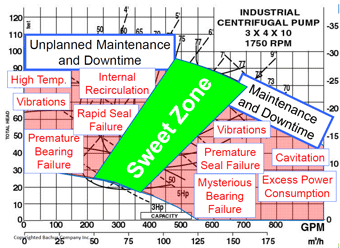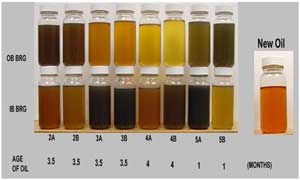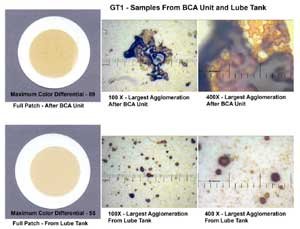 Published:  2012
Format:  CD-ROM
Table Of Contents:  
Lubrication Excellence 2012
    The True Cost of Filtration
    Christian Bauer, Pall Corporation
    Replacing Boiler Feed Pump and Main Turbine Oil Conditioners
    Curtis Benjamin, Southern Company and Rob Estill, Henek Fluid Purity Systems
    How to Effectively Use Analytical Ferrography
    Aaron Black, POLARIS Laboratories
    Lubrication Journey: Setting the Cornerstone for Improved Plant Reliability
    Paul Bonorden, Invista
    Getting the Most from Your Filter Cart
    Wes Cash, Noria Corporation
    Extending Cutting Fluid Life
    Duk Yung Cho, Solge Corporation
    Outstanding ROI When Lubrication Programs Are Supported by International Standards
    Ray Garvey, Emerson Process Management
    Turbine Lube Oil: Long Term Study of Balanced Charge Agglomeration Use
    Raymond Gomes, Isopur Fluid Technologies, Inc.
    How to Use a Lubrication Audit to Improve Equipment Reliability
    Tom Hiatt, Covance Inc. and Wayne Ferguson, Eli Lilly and Company (retired)
    FT-IR Oil Condition Monitoring: From the Lab to On-site Measurements
    David Hilligoss, PerkinElmer ASLS
    Visual Lubrication Reliability Best Practices
    Mark D. Jones Sr., Lubrication Engineers
    Lubrication Basics and Best Practices
    Greg Kayes, Kluber Lubrication North America
    Improving Energy Efficiency with Proper Gear Oils
    Greg Kayes, Kluber Lubrication North America
    Grease Can Talk: Grease Analysis for Wind Turbines
    Ruediger Krethe, OilDoc GmbH
    Increasing Uptime of Ship Unloader's Hydraulic Operation
    Juan Bautista L Lee, Center for Reliability Excellence
    Maximizing the Value of Oil Analysis for Wind Turbines
    Greg Livingstone, Amar Pradhan Fluitec
    Methods of Application for Open Gear Lubricants and Their Selection
    Lawrence Ludwig, Schaeffer's Specialized Lubricants
    The Do's and Don'ts of Improving Lubrication Skills
    Bill Lyons, Holcim (US) Inc.
    Efficient Removal of Water from Oil via a New Membrane System
    Sudip Majumdar and Stuart Nemser, Compact Membrane Systems
    Evolution to a World Class PM Facility
    Ted Melencheck, Cargill Deicing Technology
    Environmentally Safe Lubricants in the Real World
    Mark Miller, Terresolve Technologies Ltd.
    Removing Dissolved Soft Contaminants from Turbine Oil
    Steffen Nyman, C.C.JENSEN INC
    Getting Back on Track to Lubrication Excellence
    Pete Oviedo, Noria Corporation
    Oil Sampling – The Very Best Practices
    Josh Pickle, Noria Corporation
    Handling, Storage and Management of Lubricants
    Josh Pickle, Noria Corporation
    Managing Water Contamination to Maintain Effective Lubrication
    Gregory Sedelmeier, Shell
    Interpretation of Oil Analysis Data
    Robert Scott, Lubeworks Ltd.
    Correction of Oil Analysis Wear Data for Make-up Oil Dilution
    Robert Scott, Lubeworks Ltd.
    Setting Effective Oil Analysis Alarm Limits
    Matt Spurlock, Noria Corporation
    Using Criticality to Help Drive Oil Analysis Strategy
    Matt Spurlock, Noria Corporation
    Using Ferrography to Provide Early Warning of Abnormal Wear
    Knv Subrahmanyam, Predict Technologies India
    Oil Analysis Case Studies: The Good, the Bad, and the UGLY
    Rendela Wenzel, Eli Lilly and Company
    Effective Electric Motor Lubrication
    Jeremy Wright, Noria Corporation
Reliability World 2012
    Reliability is a Mindset
    Eyad Al-Basrawi, Saudi Aramco
    Improving OEE Using "Honky-Tonk" to Reduce Costs and Increase Throughput
    Riad Ardahji, Toyota Boshoku, Americas
    Pump Performance Curves: An Effective Reliability Tool
    Larry Bachus, Bachus Co Inc.
    Going Deep to Prevent Catastrophic Failure in a Platinum Mine
    Harold Joyce, PdMA Corporation
    How to Introduce a New Reliability Program
    Paul Bonorden, Invista
    Thermal Growth and Machinery Alignment
    Pedro Casanova, LUDECA Inc.
    Implementing Operator Maintenance
    John Crossan, John Crossan Consulting and Randy Quick, Automation & Control Services
    Investing in Reliability Through International Certification
    Marcello Gracia, CONFIALUB/Noria
    Asset Management Master Planning: Evolution of Maintenance Master Planning
    Mike Greenholtz, Genesis Solutions
    When Decibels Aren't Enough
    Jim Hall, Ultra-Sound Technologies Training Systems (USTTS)
    Tools and Techniques for Understanding Chloride Stress Corrosion Cracking
    Greg Henson and Chantel Booth, Eli Lilly and Company
    The Critical Role of a Reliability Engineer
    Rich Jansen, Life Cycle Engineering
    Root Cause Analysis vs. Shallow Cause Analysis: What's the Difference?
    Bob Latino, Reliability Center Incorporated
    Technological Advances in Wear Debris Particle Analysis
    Violet Leavers, V4L Particles LTD.
    Solution for Monitoring Low RPM Bearings
    Patrick Parvin, SPM Instrument
    TPM Implementation Considering Organizational Culture
    George Péczely, A.A. Stádium Ltd.
    A Holistic Approach to Assessing the Condition of Process Machinery
    Robert Perez, Enterprise Products
    Cloud Computing - Another Buzzword or Leveraging Technology?
    Kenneth Piety, Azima DLI
    The Often Overlooked Role of Fasteners in Reliability
    Jerry Putt, Goodyear Tire & Rubber Co.
    Equipment Installation for Optimum Reliability
    Jerry Putt, Goodyear Tire & Rubber Co.
    The Key to Improving Your Availability is FRACAS
    James Taylor, Machinery Management Solutions, Inc.
    The Path to Maintenance Excellence
    Wayne Vaughn, Vesta Partners
    The VFD Story: Hidden Damage of Shaft Currents
    Dwight Vicars, Inpro-Seal LLC
    Preventing Equipment Failures with Condition Based Maintenance Tools
    Rendela Wenzel, Eli Lilly and Company
    Lower Your Operation Cost through a Focused Improvement Effort
    Bruce Wesner, Life Cycle Engineering
More items to consider